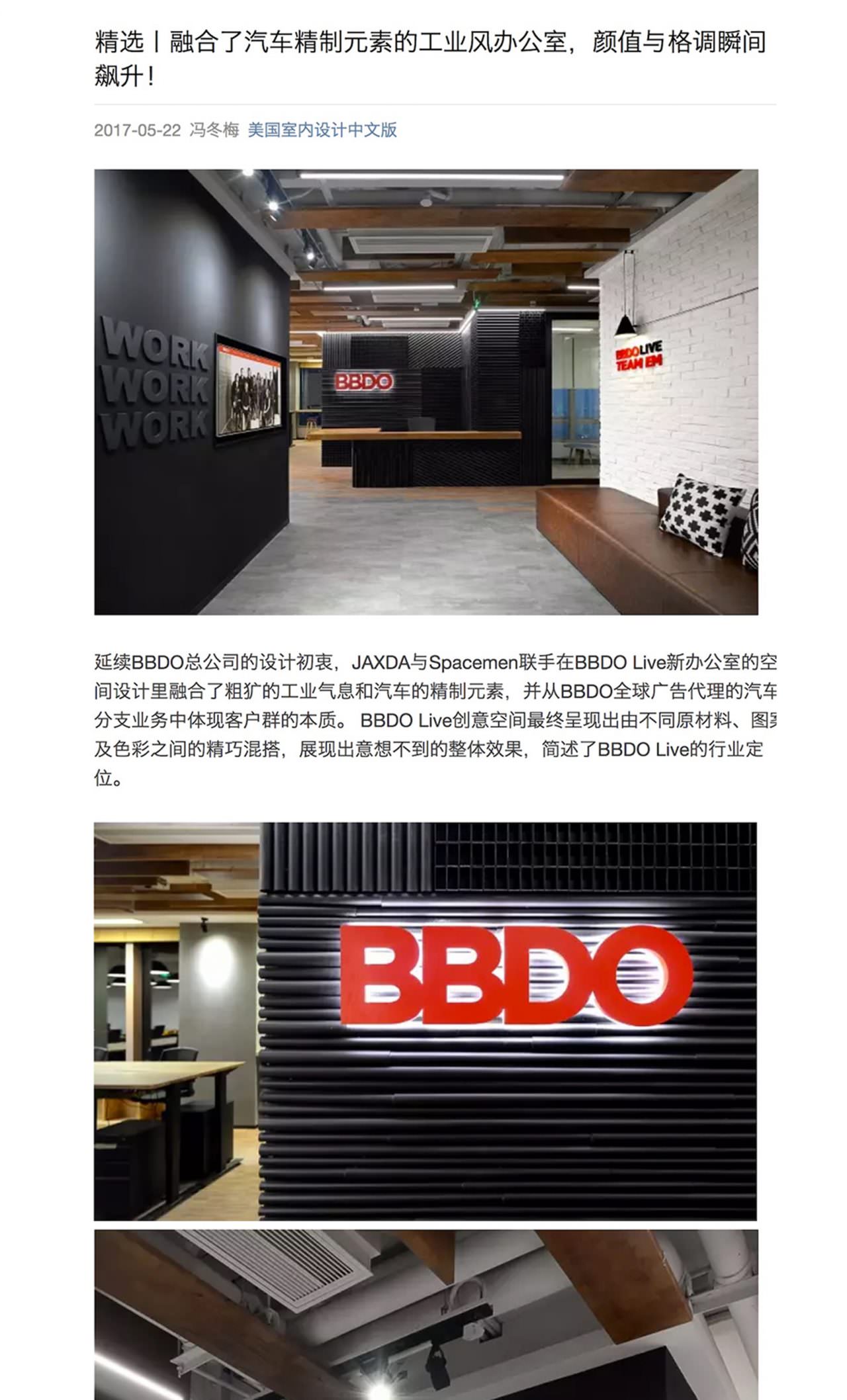 Interior Design China
SPACEMEN first feature in ID-China ! The recently completed office project for BBDO Live Shanghai in Grand Gateway Plaza. A collaborative effort with JAXDA engineering and management team. Thank you BBDO team for all the input and allowing us to explore all design avenues for this fun project !
Link below for full article !
https://mp.weixin.qq.com/s/FpZGq2yjxkTjxLF_j7gHdA